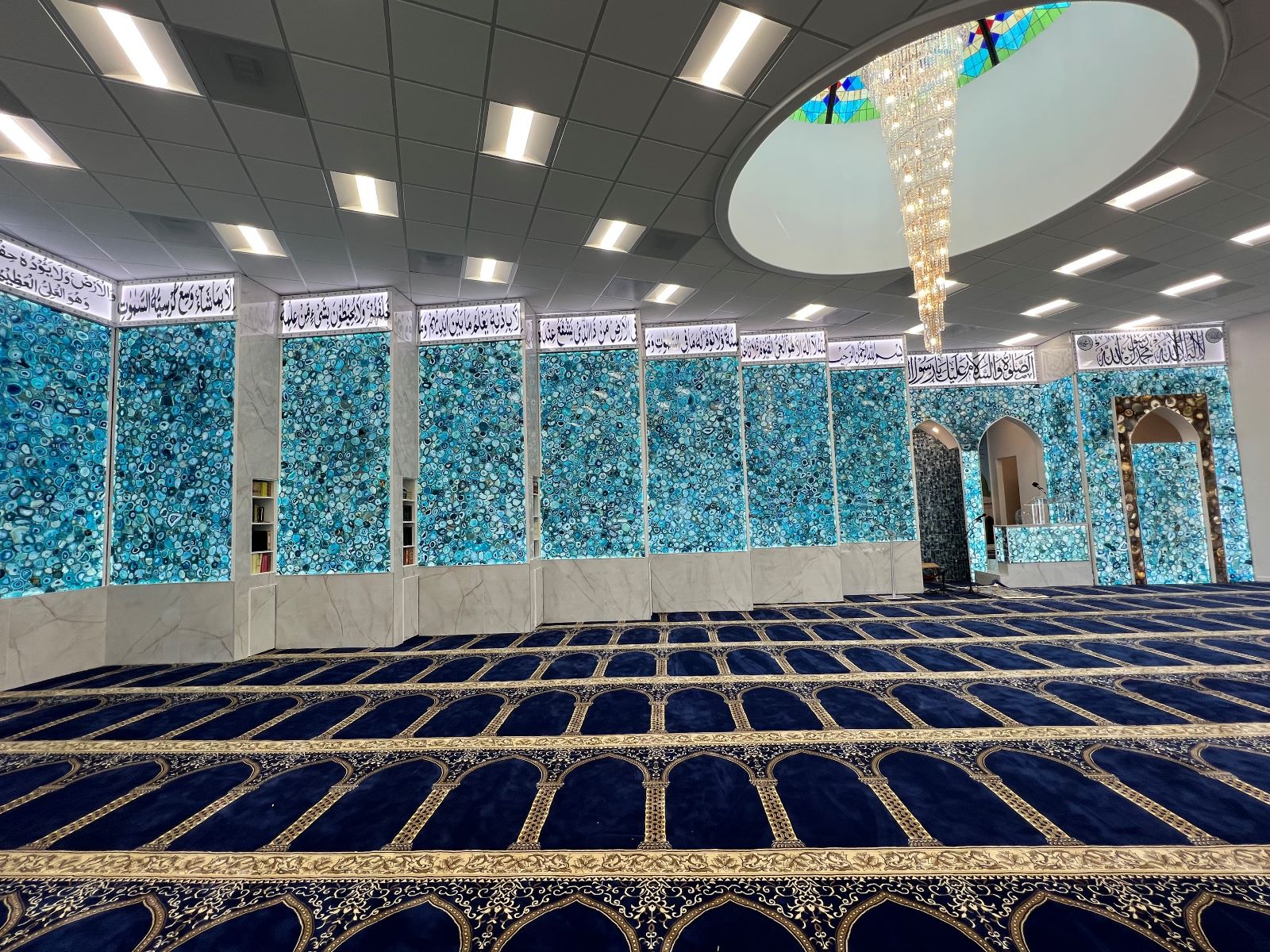 Our Services
IIT offers a variety of programs; religious, educational, and social to advance the well-being of our community
Prayers
Daily Congregational Prayers
---
Jummah Salah
---
Taraweeh prayers during Ramadan
NAZIRA & WEEKEND CLASSES
Nazira classes for children held every Monday, Wednesday, and Friday
---
Religious classes for children held every Saturday
SPIRITUAL PROGRAMS
Surah Al-Kahf and Darood-e-Nariya every Thursday
---
Other spiritual programs include Lailatul Ashura, Mouloodun Nabi, Egyarwie Sharief, Lailatul Miraj, Nisfus Shaban, and Lailatul Qadr
LIFE WELLNESS & EMPOWERMENT
Professional counseling including grief counseling, family counseling and performance of marriage services and funeral rites
Our Programs
IIT's Feed the Homeless Program
The Holy Prophet Muhammad ﷺ(Peace be upon Him) declared: None is a true believer until he wants for his fellow human being what he wants for himself. Driven by this declaration, IIT founded its Feed the Homeless program in Ramadan 2007, serving 125 cold meals once a month. Members congregated at the Center after the Fajr Salah, prepared sandwiches, made meal bags consisting of the sandwiches, water, bananas, and muffins. Today, IIT is proud to announce that we serve over 1,200 hot meals a month to the homeless community downtown by partnering with the Los Angeles Mission. Instead of cold sandwiches, we now cook chicken curry and rice, and serve meal packages twice a month!
Building Bridges & Joining Hands
Our Building Bridges program is driven by the command of the Qur'an:
"You have been raised as a Community of believers to enjoin what is good and forbid what is evil, and fear Allah" [3:110]
---
Inspired by the above Qur'anic verse, IIT launched the "Building Bridges" and "Joining Hands" project which affords its members to contribute to worthy causes locally and around the world to make the world a better place. Our focus is to create forums of discussion and exchange to foster peace and tolerance. Since social justice is the core of Islamic life, we have been involved, and continue to be involved in partnerships in the following events: Annual Wear Blue Campaign to raise awareness and education concerning Human Trafficking with Department of Homeland Security Faith Council of Department of Children and Family Services providing services to families and children Annual South Bay Interfaith Thanksgiving Service Roundtable for Immigrant and Refugee mental health advocacy with the African Coalition Commissioners at the Bullying Prevention Commission in the City of Carson FGM Task force of greater Los Angeles, a collaboration effort to end violence against women (hosted and co-founded by IIT) Women as Peace Builders conference, an annual interfaith forum of exchange for women, by women (founded by IIT) International Women's Day conference held by Consular CorpsAnnual World Peace Pilgrimage at Mt. Baldy
Community Welfare and Spiritual Empowerment
IIT offers a variety of programs; religious, educational, and social to advance the well-being of our community. These include daily congregational prayers, Friday sermons, Taraweeh prayers during Ramadan, observance of Spiritual Nights every Thursday Nights, Qaderi Khatam every alternate Friday night, festivities, special prayer services, counseling, marriage, and burial rites. Under the leadership of the Imam Qari Ashraf Carrim, IIT ensures the spiritual well-being of its congregation. We offer spiritual, family, marriage, stress, and grief counseling, and undertake hospital visits for the sick. IIT also offers DCFS interpreter services for Muslim clients, and regularly refers members to agencies to seek help that cannot be given by us. We also issue quarterly Newsletters for the benefit of the community. IIT supports local businesses of our congregants in our area.